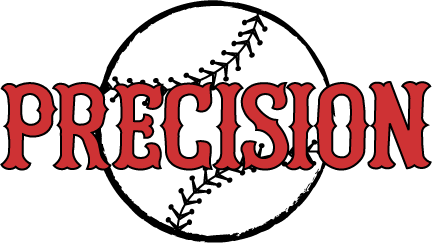 Develop your baseball skills with Charlie Hovey, a former college and minor league player and former college coach. With over 19 years of coaching experience you are sure to take your game to the next level.
Charlie Hovey has coached and instructed over 50 players that advanced to college level. 25 advanced from Junior College to NCAA and NAIA Level. 15 players advanced to professional level. One Major League player Logan Morrison of the Minnesota Twins.
If you need further information please email:
Conner E. with a HR for 13s!
Baseball can be a very difficult sport to play and now you have the opportunity to develop your skills all year around. You are never too young to receive specific instruction on how to better your game.

Private and small group instruction is available indoors year around. Sessions are available for 30 minutes or 60 minutes.

Charlie Hovey has coached over 15 players to play professional baseball including Minnesota Twins First Baseman LOGAN MORRISON while at Maple Woods CC. While coaching College Baseball at Maple Woods and Lynn University (FL) I had the opportunity to work with several players that accomplished their goals of playing Pro ball. In addition over 25 players went on to play at NCAA College Programs while coaching at Junior College. In addition to coaching at the college level Hovey has instructed over 50 players that went on to play in college and professionally from his work as an instructor in the Kansas City area.

By choosing Precision Baseball you will be able to really understand what it takes to take your game to the next level!

Contact Charlie Hovey 816-914-2532 with questions

Fall 2021 is around the corner as well as the 7th season of Precision Baseball! We are excited to have a new partnership with Nike Baseball beginning this Fall! Nike is the leading apparel brand in the world and we are happy they invited Precision Baseball to be outfitted with their uniforms and apparel.

Beginning Fall 2021 we will be expanding to ages 9-18. We are excited about the opportunity to showcase our brand to younger players and continue our successful history of our middle and high school programs.

Tryout Dates/Times/Age Group: Blue Valley North HS

Tryouts are $15 per player

July 12th or 20th: 6pm, Ages 9UAA/10UAA

July 13th or 21st: 6pm, Ages 11UAA/12UAA/AAA

July 14th or 22nd: 6pm, Ages 13UAA/AAA/14UAA/AAA

July 15th or 19th: 6pm, Freshman-Seniors MAJOR SHOWCASE LEVEL

Please register on the tryout tab above if you would like to workout for one of our teams with age and phone number. Please have your son in baseball pants, belt, hat and cleats. Bring all baseball gear as well. Catchers must bring own catching gear. Paperwork can be filled out on the tryout date. Tryouts are for our 2021/2022 teams with tournaments and league schedule for 9U-14U. High School teams compete in Fall/Summer College Showcase events. Travel is involved for ages 9U-18U.

Feel free to contact Charlie Hovey via email [email protected] or 816-914-2532. Teams are based out of Lenexa, KS and players from all KC metro High School districts are welcome.

Players will be evaluated on speed, arm strength, hitting, pitching, fielding and catching.

0

/